Three Must Knows About Sunscreen and Skincare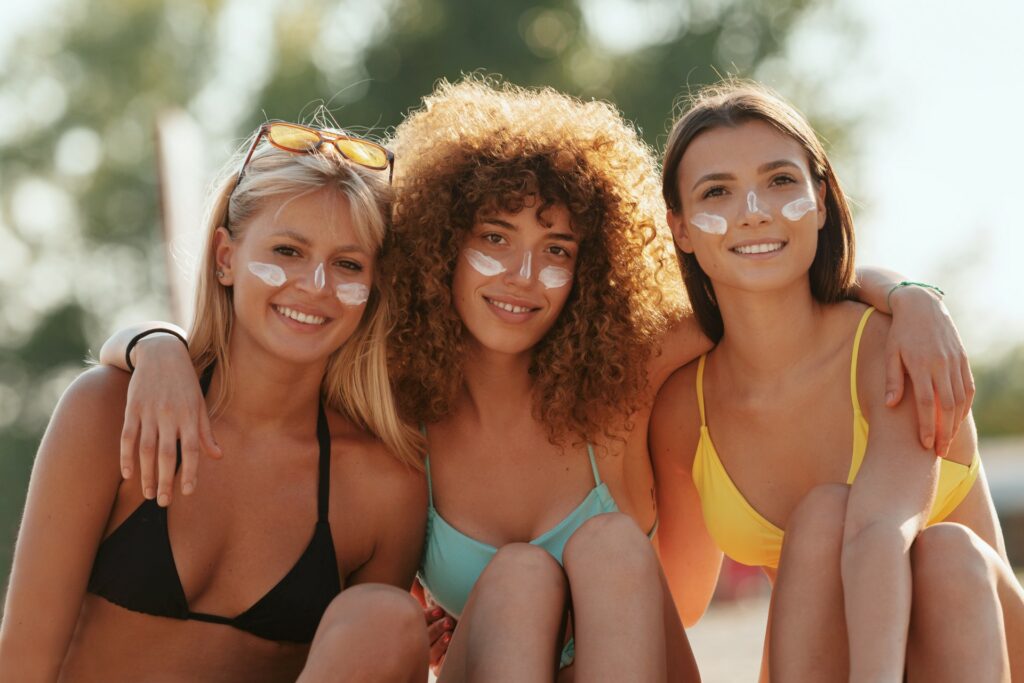 Discussing the importance of sunscreen and skincare is always essential. As spring is flying, summer is right around the corner. This year, June 21st officially marks the first day of summer. However, waiting until then to start thinking about how to best protect your skin from the sun is a big mistake. Honestly, experienced dermatologists will advise clients to wear sunscreen throughout the year. Whether you live in California, Florida, or Alaska, your skin needs daily protection from the sun's dangerous UV rays. It is irrelevant what color your skin is – fair or dark – the sun does not play favorites when it comes to penetrating and damaging the skin. Everybody should wear sunscreen!
Understanding Which Sunscreen Is Best
Sunscreen, like many skincare products, is going to be different for everyone. Some want zinc to put across their nose and under their eyes when participating in outdoor activities. Others wish to find a sheer, light sunscreen that is as effective as the thick stuff. Finding a daily sunscreen that goes well under makeup can be a challenge. However, there is good news! The good news is that countless products have sunscreen to protect your skin. Finding a sunscreen you like that works with your skin and skincare routine is important, so you stick to it. If you struggle to find a sunscreen that doesn't make you break out or feel thick on your skin, it is acceptable to try different products. It is always smart to visit a local dermatologist sooner rather than later to determine what sunscreen products work best with your skin type.
No matter what excuse you have been using to avoid daily sunscreen, this is the summer to pause and really find a sunscreen product you love that gives your skin the protection it deserves. As we age, the skin naturally dries out and loses elasticity, so why help the aging process along? There is a sunscreen product out there that is perfect for you – you can always ask a licensed dermatologist for advice on which products to try.
Sunscreens Over SPF30 Provide the Best Protection
Sunscreens come in a variety of SPFs, and the promises on the labels can often confuse consumers, and they end up with a low SPF that doesn't provide enough protection. A higher SPF does not mean you do not have to re-apply, especially when outdoors. Sunscreen should be applied multiple times when outside, whether working or playing. Sunscreen is not a one-and-done product, and as the sun's rays seem to be getting more powerful, your skin will thank you for your efforts to take care of it.
If you finally find a sunscreen product that works under your makeup and don't re-apply so that your makeup does not smear, there are excellent spray sunscreens that will add the necessary protection without destroying all your hard work.
Unfortunately, no sunscreen on the market can provide 100% protection. If you want more complete protection, add a hat, lightweight clothes, and sunglasses after applying sunscreen.
Don't Let the Clouds Fool You
You are wrong if you think that cloudy days eliminate the risk of UV rays damaging your skin. However, the clouds may seem like a visual break from the beating sun, and that is why cloudy days are when most people experience some of the worst sunburns because their skin is not adequately protected. There is no day of the year it is ok to skip sunscreen in your skincare routine. Over 90 percent of the sun's UV rays go straight through clouds, so assuming sunscreen is unnecessary on cloudier days is a mistake.
Vitamin D Deficiencies Are Not Caused by Wearing Sunscreen
Countless Americans get the doctor's report that their vitamin D levels are low. The vitamin D your body needs should be provided by the foods consumed. If your doctor says you are deficient in vitamin D, it is not because you are wearing sunscreen, and that's a promise. The amount of time that someone would have to be outdoors in the sun to absorb the vitamin D they need would be more devastating to the skin than its benefits.
If you live or work in Atlanta, visit Buckhead Dermatology for skincare advice. Dr. Sherrie Straughn is the best in the business and cares for her clients and helps them achieve their skin's optimal health. Dr. Straughn's practice has been in Buckhead for more than 25 years, and she has received several awards for her practice. When caring for your skin, whether acne, eczema, skin cancer, or another issue, Dr. Straughn has long working relationships with her clients and is always available to provide information and guidance about all your skincare concerns.