Is Skinimalism Still Trending?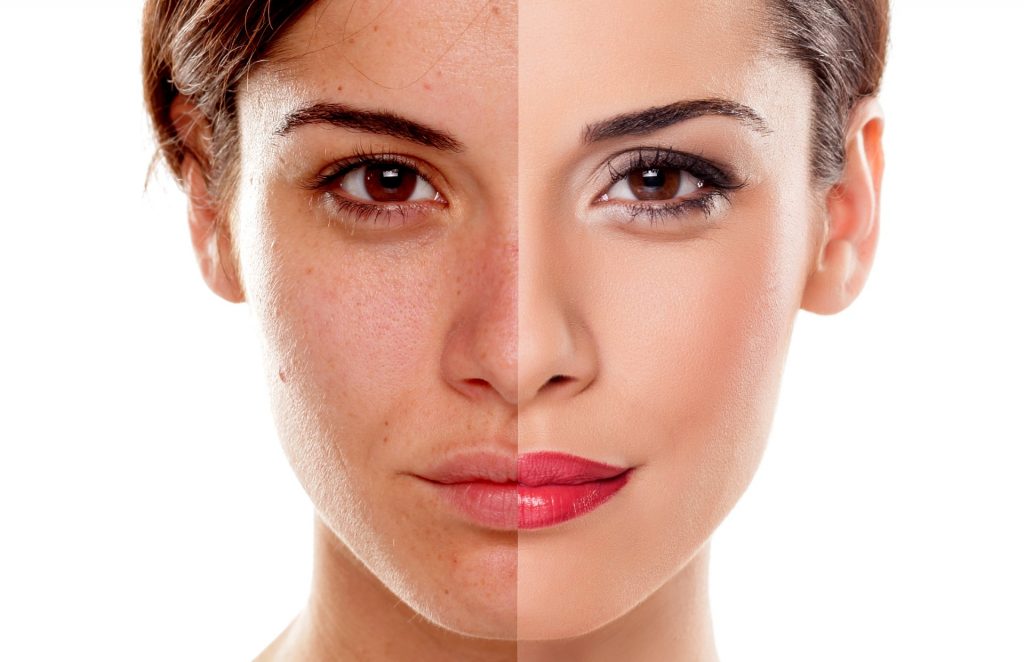 One of the most popular sources for trending and creative ideas, Pinterest named skinimalism a hot trend in 2021. In the highly referenced Pinterest Predicts Report, upcoming trends are predicted for the upcoming year. This comprehensive list doesn't leave anything out and includes travel, well-being, home, parenting, finances, and beauty. Skinimalism was defined as allowing natural beauty to shine through and finding sustainable skincare routines that encouraged a minimalist approach to covering up. Many of the popular topics Pinterest covered throughout the year associated with skinimalism were yoga for the face, natural makeup looks, homemade skincare, and how to get glowing skin naturally.
What is Skinimalism?
Not an unusual question if you are not following Pinterest's trend predictions faithfully or are not directly involved in skincare-related fields. Skinimalism is a trend to embrace a more straightforward and less made-up version of one's skin. The minimalistic skin approach to beauty was meant to mark the end of the caked-on, piled-up makeup looks that preceded it to cover skincare issues caused by constantly wearing masks throughout the day and evening. Bumps, redness, and irritation near the mouth and nose became something many had to deal with over the last two years as sweat, dirt, and grime were trapped in those areas of the face. Skinimalism was natural beauty's post-COVID-19 coming out party to the world!
An incredible concept in many ways, skinimalism allowed both men and women of all skin colors to look natural and improve their skin's health. Too many products on the skin can cause clogged pores and residual dirt. Many over-the-counter products can limit the skin's ability to breathe how it needs to for regeneration and healing. These are some reasons dermatologists supported the skinimalism trend for their clients. Licensed and reputable dermatologists seek to find ways to help clients embrace and understand their skin. Skincare professionals help clients, so taking care of their skin isn't a daunting, rigorous, never-ending process, only to be followed up by covering up any flaws or blemishes. Exceptional dermatologists work diligently to bring out the healthiest skin possible, so the need for covering up is minimized.
Minimum Products: Maximum Results
An excellent benefit to incorporating a skinimalistic approach to skincare is lower costs. Skinimalism was a proponent for combined skin products, such as tinted SPF moisturizers. This combined product, in theory, could take the place of three individual products piled on top of each other for the same end look. Additionally, too many products purchased over the counter have harsh chemicals. Often, people do not even realize they are making any concerns worse by not getting professional advice. Investing in skincare, especially if you want a more sustainable, less expensive, and natural approach includes reaching out to a professional. Established dermatologists will happily provide a consultation and a skincare routine that fits your lifestyle and budget.
As skinimalism took off in 2021, the makeup industry did experience a decline in sales. Lip products saw the most significant reduction, and that is likely because all lip care products did in 2020 and 2021 was end up on the backside of the facemask. However, self-care is still trending upward with an enormous surge in searches for DIY skincare solutions. A word of advice is, just because it works for one person doesn't mean it is the best thing for your skin. Never place harsh products on your face, and if you ever experience burning or redness from a product, discontinue using it immediately!
The Impact of Skinimalism
The overall impacts of skinimalism have been positive. Encouraging self-acceptance and positive self-image are always needed in our perfection-seeking culture. Embracing a more natural and imperfect look is something that both the young and old can appreciate. Encouraging sustainability, minimalism, and a more simplified routine align with self-acceptance and wellness.
The makeup industry may have a slow comeback because, during mask mandates, people figured out less makeup was needed. There are many treatments available through a licensed dermatologist to help manage skincare concerns that may be preventing you from trying skinimalism. Whether self-conscious of discoloration, uneven skin texture, excessive dryness, oiliness, or acne, a few visits can often change the skin's surface as it gets what it needs. Once the skin is rid of unwanted impurities, it begins to generate healthier and happier new cells underneath that shine through on the surface.
So, the question of "Is Skinimalism Still Trending"? Is, let's hope so! Finding an acceptance of one's beauty creates a positive view inside and out—our culture benefits from finding sustainable and beneficial products that bring natural beauty to the surface. If you are in Atlanta, contact Buckhead Dermatology for a consultation. Dr. Straughn has more than 25 years of working with clients of all skin colors, specializing in darker skin tones. So, instead of letting anything hold you back, let skinimalism be your next trend.