Dermatologists Hair Care and Tips for Summer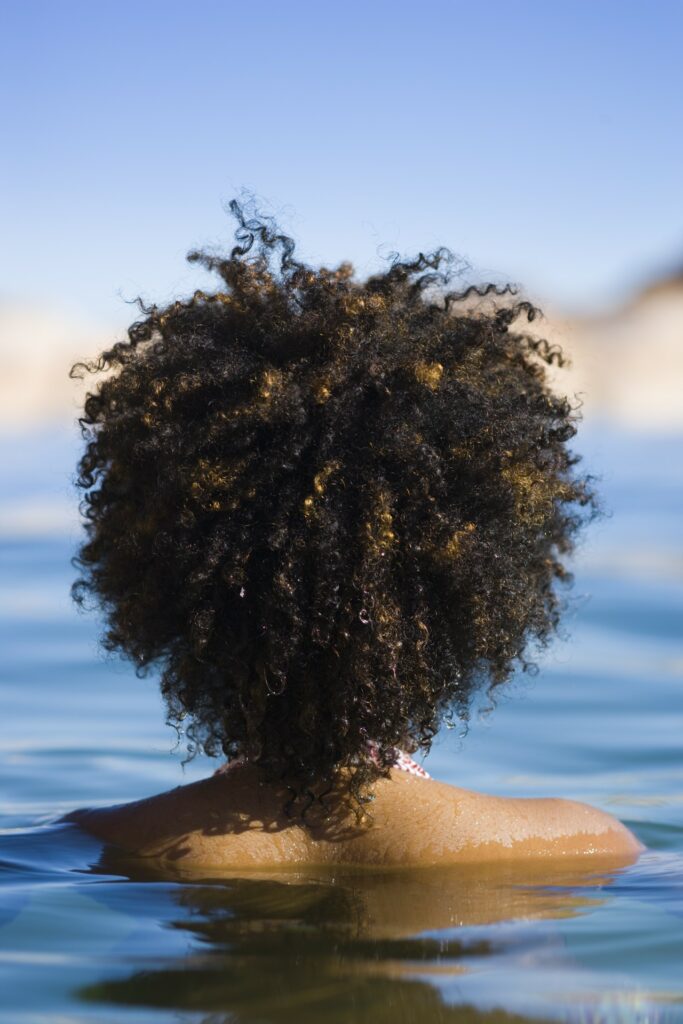 Summer is around the corner, and often this means more sun exposure to our skin and hair and more time in the water. It may also mean fewer or more hair washings in a week, but having some baseline tips on haircare can help make summer more enjoyable while maintaining your hair's health. Since dermatologists are professionals educated, trained, and experienced in skincare, nails, and hair, who is better to give some haircare tips? As summer approaches, here are some easy-care tips for your hair while you swim and enjoy the outdoors!
Before Hair, Skincare
Every dermatologist begins advice with some reference to sunscreen, and this is no exception. Although haircare is important, protecting skin from dangerous UV rays is critical to keeping skin healthy. The advice of the best dermatologists for every one of every skin color – do not leave the house without sunscreen, even if it's cloudy! The sun's rays can cause burns, and overexposure can cause skin cancer, which can also be identified and treated at a professional dermatology office.
Beating the Heat Often Means More Time in the Water
Depending on where you live, summer can be brutal when it comes to heat waves that seem to grow in intensity each year. Whether humid or dry, hot weather not only feels like it is drying you out, but it is! Skin, hair, and nails can become dry and brittle over the hot summer months, but there are things to do to minimize the adverse effects of the unrelenting heat and burning sun.
Water is an incredible way to beat the summer heat, but keeping hair healthy and preventing breakage and dryness can be challenging when overexposed to salt water or chlorine. Although all water you use on your hair has some chlorine, the small doses in shower water do not significantly affect the hair's health. However, over-chlorinated pools or salt-waster pools can cause damage to the hair and make it brittle. Clients complain about split ends, hair breakage, inconsistent color, and overall weaker hair during the summer months. In some extreme cases, people experience increased hair loss and thinning when hair is unhealthy.
Helping Hair Stay Healthy
It does not matter the color of your skin or the texture and color of your hair – everyone should take steps to protect their hair in the water this summer, and the steps are the same for everyone. Whether or not your hair is treated with color, perm, or straightening, time in chlorinated water reduces hair health unless specific measures are taken to protect those luscious locks. Chemically treated hair will become drier, color duller, and straightened hair curly again. Here are some tips from dermatologists on prepping your hair for the time in the water.
The first tip is to get wet hair before entering the pool. Since hair is porous, damp hair will absorb less chlorinated water. Most public pools request pool-goers to wet their hair, but following this rule can help keep your hair full of safer tap water. There are sprays on the market that are suggested for pre-swimming care that may provide protection in the water.
Important Note: Always rinse the hair off after being in the water! After a good rinse, products can be applied to help rejuvenate the hair and put moisture back in. Be sure to complete this step!
Post-Water Hair Care
As mentioned, rinsing hair after being in chlorinated or salt water is essential to keeping hair healthy this summer. Getting salt and chlorine off the hair reduces the drying-out process that naturally occurs when hair is exposed to either. Use a gentle shampoo and a conditioner after swimming and rehydrate your hair as soon as possible. There is always recommended swim cap that can be worn to protect hair and keep the color and treatments safe from chlorine damage. Pulling hair back into a bun or braid can also help keep hair from getting tangled because chlorine can do a number on longer hair!
Nothing is worse than spending hundreds of dollars on a hair treatment only to have it come out after a swim!
Remedies for Damaged Hair
Although people have the best intentions when it comes to hair care heading into the summer, there are times when preventative hair care doesn't get done, and hair gets damaged. A bonanza of products on the market promises to repair damaged hair. However, dermatologists recommend using a clarifying shampoo and a deep conditioner to start. It is best to visit a reputable and licensed dermatologist when experiencing any adverse reactions to haircare or skincare products. If you are in Atlanta, contact Buckhead Dermatology for the best skin and haircare advice in Georgia!
Don't let the fear of damaged hair make you skip the water this summer! It is going to be a hot one!