The Difference Between Cosmetic and Medical Dermatology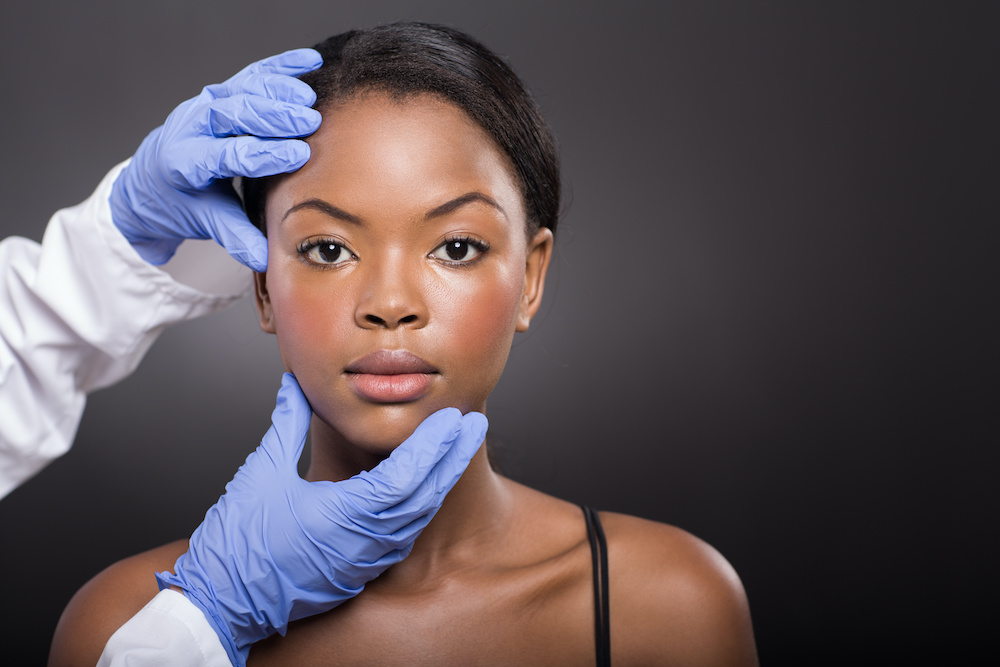 After achieving an impressive degree in medicine, licensed dermatologists can choose sub-specialization fields in which they want to continue training and achieve certifications to practice in that area. Although both focus on the skin, hair, and nails, medical and cosmetic dermatology are pretty different. It is essential to know which type of dermatologist you seek. There are many specialties within the field of dermatology. If unsure, starting with a medical dermatologist is best because they are extensively trained and can treat many skin diseases and concerns. If the client's desires require cosmetic consultation, a professional will gladly refer to someone reputable in the field.
Not all dermatologists are licensed, and not all skincare specialists are dermatologists. Only work with licensed professionals when it comes to your skin.
Dermatology Wants v Needs
One way the difference between medical and cosmetic dermatology is explained is that cosmetic serves clients' desires, and medical focuses on the needs to reach the skin's optimum health. Medical dermatology offices commonly have incredible skin cancer screening tools and technology to help catch and treat skin cancer early.
Those seeking a more desirable skin appearance may visit a medical or cosmetic dermatologist's office to address the skin. Some medical skincare treatments may take time to yield the ideal results. Someone with acne concerns will not find what they need at a cosmetic dermatologist's office. The services are vastly different, and cosmetic procedures tend to happen quickly while the healing time varies. In medical dermatology, the results may take longer but are happening because of excellent skincare, so the results last, and no healing is involved.
Frequently, patients choose to seek the professional advice of a medical dermatologist. Some medical dermatology treatments are covered under insurance. Partially or fully. Skin cancer screenings are often part of medical plans as preventative care. In contrast, clients would be hard-pressed to find medical insurance that covers cosmetic procedures since they are elective. Medical dermatology is more affordable than most initially think, and the best offices offer various solutions to fit different budgets.
Beyond medical skin care treatment plans, some clients may seek cosmetic solutions to enhance skin's features or reduce signs of aging. Many skincare solutions to help with aging skin do not require cosmetic procedures and can be done naturally through a medical dermatology office.
Clients can visit a cosmetic dermatologist if the desired look they want can't be achieved through a medical dermatology office. It is essential to figure out what skin concerns you want to address and if they are wants or needs.
Medical v Cosmetic Dermatology
Cosmetic dermatologists focus on the desired look. Although medical dermatologists also want to achieve a healthier skin appearance, they focus on treating disease and skin conditions instead of Botox or lip fillers.
Rashes, moles, skin discoloration, or stubborn acne breakouts land you in the dermatology office. If you want fillers and injectables, you will likely want to visit a cosmetic dermatologist. Although different approaches to achieving skin's ideal appearance, both practices work diligently with clients.
Medical Dermatology
The services offered by a licensed medical dermatologist improve the skin's appearance and overall health. The professionals working in medical dermatology focus on helping clients address medical conditions that are health-related and are affecting the skin's health. Medical dermatology has a broad range of services dedicated to providing effective skin treatments for eczema, warts, psoriasis, rosacea, skin allergies, alopecia, and acne.
Excellent dermatologists in the medical arena of skincare will provide skin cancer screenings which should be done annually. This head-to-toe process is a thorough way to ensure your skin is cancer free. Skin cancer caught early can be removed and prevent from spreading.
Excellent customer service in the office and throughout treatment separates the best dermatology offices from the rest. Thorough and personal evaluations with exceptional care should be expected when seeking advice and guidance from a professional dermatologist.
Cosmetic Dermatology
Cosmetic dermatology caters to patients who want to make aesthetic changes to their skin to reverse the signs of aging. These treatments include Botox, fillers, chemical peels, laser hair removal, resurfacing, and skin tightening. Cosmetic procedures are aesthetic and are not dangerous if not addressed. The demand for cosmetic dermatology is rising as technological advances make procedures faster and safer.
Tailored to each client, Buckhead Dermatology takes a personal approach to every client wanting to address skin care concerns. Dr. Sherrie Straughn is a licensed medical dermatologist who has helped countless Atlanta clients for over 25 years. She specializes in darker skin tones and recognizes clients of all colors and skin types have slightly different needs.
Not all dermatologists perform cosmetic procedures, and not all skin care specialists are licensed dermatologists. So, whatever you choose, ensure you get what you need to have a safe and successful experience.