Skincare Trends to Look For in 2023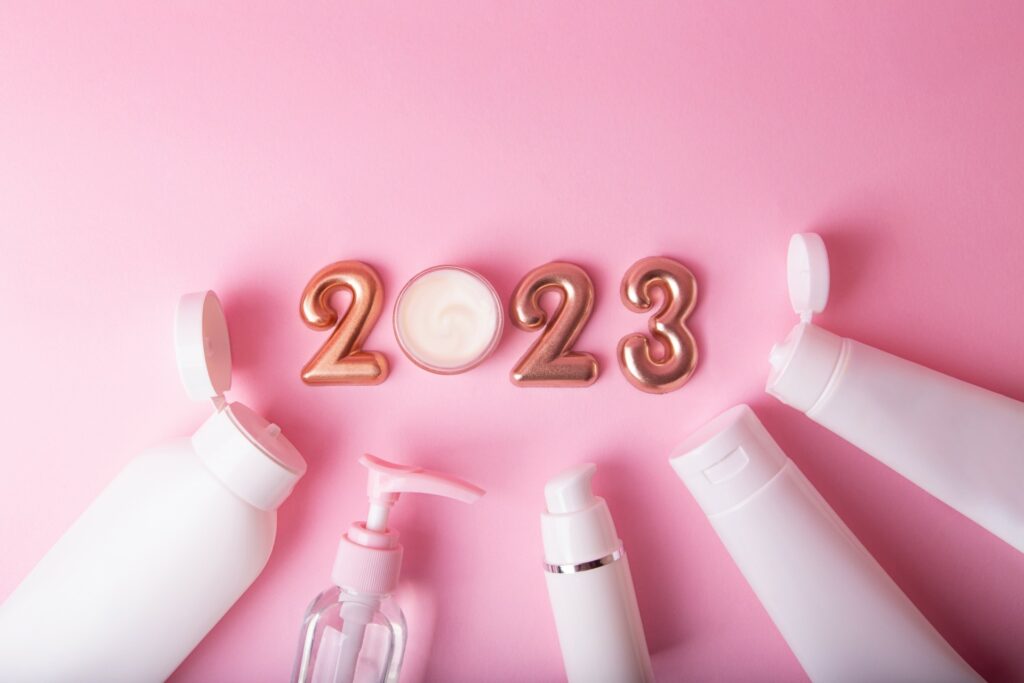 Well, as we are truly into 2023, it is that time of year when people make New Year's Resolutions that may or may not be kept, and the hunt is on for the best skin care products coming on the market. Everybody wants to be on the front end of discovering a new, awesome skincare product. However, the reality is that since everybody's skin is different in type, color, and texture, one product for all is not likely in 2023. However, there are some trends in skincare to keep an eye out for in 2023.
Healthy Looking Skin is Always Trending
There is little that can top the feeling of healthy skin. The skincare market is expected to reach over $200 billion in sales in the next five years, and this means Americans are willing to spend the money to achieve optimal skin beauty and health.
Collagen and Elasticity Boosts Are Trending in 2023
In 2023, the beauty industry will answer demands for elasticity and collagen boosts. People will seek firmer skin and be willing to start with the skin's underlying structure to provide a sculpted appearance on the face. People in 2023 want an alternative to going under the knife. Frankly, the anticipated business of the upcoming year has people avoiding the downtime of complex procedures. Skincare customers may find ingestible products on the market in 2023 that offer collagen supplements to boost collagen from the inside.
Skin Health Beyond Skin-Deep in 2023
Optimal skin health requires a commitment to diet, exercise, and a skincare routine. However, Americans have, once again, asked for products offering noticeable and fast results. Scientists have been working on formulas that go beyond skin-deep, targeting the lymphatic system and facial tensions caused by stress. These new products will have a positive effect on overall health, and not just the skin.
Holistic Skincare in 2023
Facials are expected to trend upward in 2023 as self-care continues to be emphasized for well-being. Skincare facilities equipped to offer soothing and appearance boosting facials will begin to merge therapies like breathing, nutritional, and astrology as part of a more comprehensive treatment. In previous years, facials were one dimensional, but in 20232, we will see a trend toward facial salons offering a multi-faceted service to clients on the go. Stress relieving therapy and spiritual fulfillment will come alongside other beauty and wellness visits.
Multi-Generational Skincare is Proactive
The generations that have not seen the signs of aging yet are seeking a proactive approach to skincare. Preventative is the buzzword in beauty and skincare in 2023. The generations who are not already trying to turn back the clocks want to find skincare that preserves the natural beauty of youthful skin. Many younger generations are beginning treatments in their twenties and thirties in hopes of keeping their skin more youthful for longer. The desire to be proactive has lots to do with the desire to avoid harsh chemical and invasive treatments as they age.
2023 Facial Product Trends to Include Less Harsh Ingredients
Many facial and skincare products use alcohol or benzoyl peroxide. These products can be harsh, and anyone with skin conditions like acne or rosacea can often be triggered by using them. The focus and trend of 2023 are the development and availability of gentle products that use prebiotic-based formulas. These new, gentler products offer promise to those who suffer from skin conditions like rosacea and acne.
Dermatologists Offer Clients Targeted Beauty and Skincare Solutions in 2023
With a plethora of new products coming out in 2023, the temptation is to buy and try everything that makes a personally relevant promise. However, skincare products are not inexpensive, so the trend of visiting a reputable dermatology office for guidance is expected. People are willing to invest in their best skin, and having a professional assess skin health and offer affordable solutions is going to be a significant and vital trend in 2023.
Since new products also come with some unknowns, if someone has a harsh or concerning reaction to a new product, please visit a local licensed dermatologist immediately. Some products may cause an allergic reaction or escalate an existing skincare problem. If you have a dermatologist, ask about new products before embarking on the expensive and expansive skincare adventure. If you still need to get a dermatologist and live in Atlanta, contact Buckhead Dermatology. Dr. Sherrie Straughn has been practicing dermatology in Atlanta for 30 years and has seen trends come and go. She has the education, knowledge, and experience to help clients sift through trends to find real skincare solutions for every individual. One thing is for sure in 2023, and that is that everybody deserves to achieve their optimal skin health!