Skincare Routines of Top Dermatologists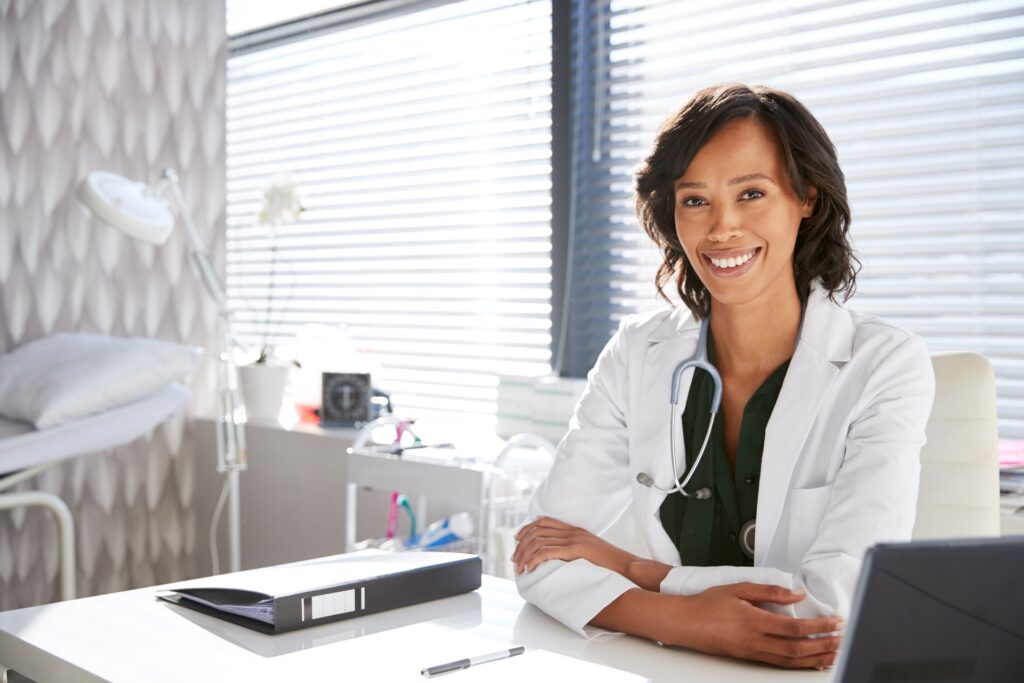 Who better to ask about skincare routines than experts with collective experience, training, and knowledge? It is easy to take skin care advice from someone respected in their field, but how many of us wonder what they use on their skin to keep it so healthy looking? Dermatologists openly admit that they deal with many of the same skin concerns as their patients. However, dermatologists are diligent in their routines and picky about what they put on their skin. Two things consistent across the board are cleaning skin at the end of the day and never missing sunscreen before they leave the house!
Although not all dermatologists use the same skincare regimen, all agree that the morning routine should be different from the evening.
When Your Career is Taking Care of Other's Skin
Imagine a job where you help other people with their skin dilemmas daily. Add to that the complexity of varying skin tones, types, and issues. Professional dermatologists are dedicated to helping skincare clients address concerns about melatonin, hyperpigmentation, acne, and eczema – to name a few. One of the most challenging things dermatologists run into, especially with clients of darker skin tones, is the absolute necessity to wear sunscreen. Dermatologists who specialize in black skin care experience this first-hand because many darker skin clients do not think they are at risk of sun damage, but they are.
Dermatologists' Morning Skincare Routines
Dermatologists agree those morning skincare routines should be about protecting your skin from pollutants, sun exposure, and other environmental toxins that get on your skin. Always apply serums and lotions before sunscreen!
A mild gel cleanser is great for exfoliating dead skin and starting with a fresh surface for the day. Hydrating the skin post-cleansing is essential, so the skin does not overreact and produce extra oil. Sunscreen, across the board, is the most critical skincare product for the daytime. As they say, rain or shine, and regardless of your skin color, sunscreen is not an option but a necessity. Darker skin clients like sunscreens that don't leave a white film on the skin, so finding one that provides an invisible shield can eliminate this issue.
Regarding sunscreen, brush-on sunscreens can be used throughout the day for extended sun exposure. Sunscreen powders are a trend; it is wise to think about reapplying sunscreen throughout the day. Like the beach, sunscreen wears off, and those who recognize the need to refresh sunscreen during the day find it easier than ever with compact-style applicators and easy-to-use products.
Dermatologists' Evening Skincare Routines
A solid, safe, gentle cleanser can finish the job in the evening. This is the time to give the skin what it needs, so using a restorative night cream can be helpful at bedtime. Serums are also suitable for evening routines because the skin is in overdrive to regenerate. Products with retinoids promote cell turnover, which can help smooth skin. Additionally, using products with Vitamin C can brighten skin while you sleep.
In the evening, a stronger cleanser is fine as long as it is followed up with a product that encourages cell turnover while you rest. Prescription retinoid products are available through a licensed dermatologist. Although retinoids can help fight acne, a moisturizer designed to repair the skin helps balance the drying effects.
Although there is some overlap in the type of products used, a dermatologist always reminds clients that every individual is different, so every skincare routine is also unique. Some skincare boosts are entirely acceptable and even encouraged when it comes to extra treatments outside of day-to-day skin care.
Skincare Boosts Beyond Daytime and Nighttime Routines
Dark spots, which can be caused by acne, especially with dark skin, can be improved by using a pigment-regulating product. Working with a dermatologist to find the best product for your skin is the most direct way to address dark spots and other skin issues outside of day-to-day skincare routines.
Masks and the trending hydra facials are helping boost skin's natural beauty for clients of all skin colors. However, as with any treatment, check with your local dermatologist to ensure your skin will benefit from a new treatment and not worsen any conditions or concerns you have.
Eye Creams
Eye creams with sunscreen gentle enough for delicate eye areas are a win for everyone. The eyes often get overlooked for sunscreen due to the sensitivity of the eyes, so eye sunscreen cream is something that gets the job done without irritation.
Dermatologists agree that daytime and nighttime skincare routines are different, each holding its value in obtaining and maintaining healthy skin. Nighttime products can contain ingredients that make the skin more sensitive to the sun, so using the same products for day and night may leave your skin vulnerable. If you live in the Atlanta area, call Buckhead Dermatology for an appointment with Dr. Sherrie Straughn. Dr. Straughn has more than thirty years of experience working side by side with clients in the area, with special training to help clients with darker skin tones.