Tips for Fading Dark Spots in Skin of Color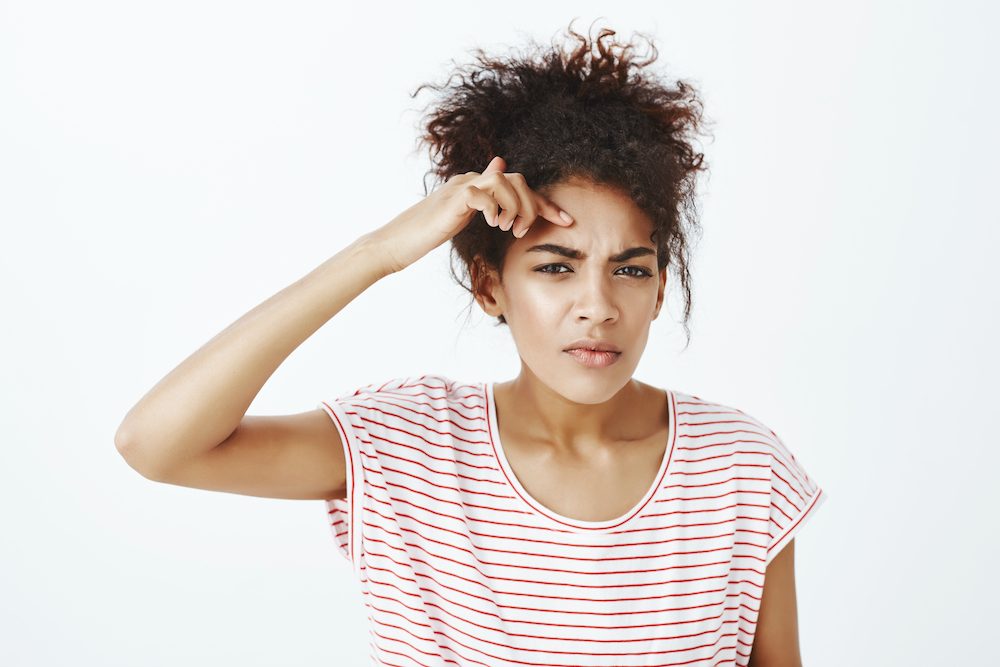 Do you have dark spots that just don't seem to go away? Do they not seem to respond to any of the at-home treatments that you've tried? Are you tired of spending money on products that don't work?
If you answered yes to any of the above questions, you are joining a large group of people that span all skin tones. Dark spots are one of the skin conditions that we see most frequently in our Atlanta dermatology office. Dark spots can be challenging to treat on your own because there are a number of common environmental factors that can make the problem worse – including exposure to the sun. As some spots fade, others appear. It can feel like a never-ending cycle. 
Dark spots are very common concerns for people with skin of color. At Buckhead Dermatology, we specialize in treating a variety of skin conditions in skin of color, including dark spots. If you have concerns about dark spots that won't fade, call the office of Buckhead Dermatology to schedule your appointment. Our board-certified dermatologist understands how to treat skin of color and can do so effectively, providing you with the results that you desire. 
As with any kind of skin treatment, the first step is to gain an understanding of the underlying causes of the dark spots. Often, eliminating the cause of the discoloration will be the best way to treat and prevent them.
How Dark Spots Develop in the Skin
Melanin is the substance in the skin that gives it color. People with darker skin tones develop dark spots when something internal, external or environmental triggers the condition. Some examples of common triggers include:
Hormonal changes (melasma)
After a pimple or psoriasis patch clears
After a wound, scar, bite or burn heals 
Effects of medication 
Hair or skin products 
Exposure to the sun 
Effective Treatments for Dark Spots
Your dermatologist will help you identify the potential triggers that cause the appearance of dark spots. If you can identify the cause, you can usually avoid that trigger and stop new dark spots from appearing. For example, eliminating certain hair or skin products can prevent new spots from appearing.
Wearing a sunscreen with an SPF of 30 or higher is one of the most effective measures against new dark spots. In fact, sunscreen is an essential step for preventing new dark spots from appearing, no matter what the underlying cause. 
In addition to eliminating the underlying cause and wearing a sufficient sunscreen, there are a number of skin lightening products you can try to speed up dark spot fading. Some of the most effective skin lightening products should contain ingredients including:
Hydroquinone 
Glycolic acid 
Mandelic acid
Vitamin C
Azelaic acid 
Retinoids 
While many over-the-counter products contain these ingredients, it is best to consult with your dermatologist first. Some products contain harmful ingredients, including steroids, that can cause other skin conditions like pimples and rashes. Be sure to check the ingredient list on any skin lightening products that are not directly recommended by your dermatologist.
Dark Spot Dermatologist Atlanta
If you are experiencing dark spots or discoloration, consult with a reputable Atlanta dermatologist today. Dark spots take time to fade, which can be frustrating. With the help of a dermatologist with years of experience treating skin of color, you can identify the causes and get started on an effective treatment.
With the help of Dr. Straughn, you can get on the road to clear skin. Contact the Atlanta and College Park offices of Buckhead Dermatology today to schedule your consultation. Clear skin is possible. Call 404-816-4000 for your appointment today!