Three Ways Everyone Can Benefit from Visiting a Dermatologist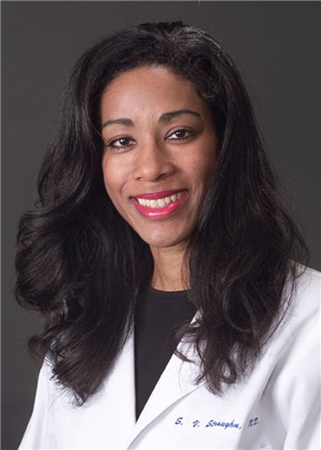 As summer is only weeks away, skincare quickly becomes a priority. People look for skincare solutions to keep skin hydrated, happy, and healthy. From protection against the sun to after-shower moisturizers, most people flock to the local drugstore and purchase products that promise to bring out the best in all skin types. It is important to remember that not all skin types are similar, and different skin tones with similar skincare issues will likely require different treatments and topicals. Although most people only seek out a dermatologist for skincare concerns, the most experienced dermatology offices consult and guide clients to manageable, affordable, and effective skincare routines that maximize skin health and beauty, and not just in the summer, but all year long.
Licensed Dermatologists Create Effective Skincare Plans for Beautiful Skin Year-Round
People often spend years, or lifetimes, buying products that may or may not work for skincare. You may find yourself squinting in the mirror, hoping for the desired results, but never quite sure it is happening. What visiting a dermatologist means is not waiting for wishful results Instead, it is gaining knowledge, wisdom, and guidance from a professional with training and experience to modify and suggest products and treatments that take the guess work out of what works. Every single person deserves to feel comfortable in their own skin, embracing their individual beauty.
Can over-the-counter sunscreen and moisturizer be purchased at a local drugstore? Yes. However, because those products must be mild enough to ensure there are no adverse reactions, they are often less effective than products recommended by a dermatologist. Not all dermatologists are expensive and exclusive. There are dermatology offices that believe everyone deserves the opportunity for excellent skin care, so find a local dermatology office that works with different budgets. Looking at testimonials and calling for a consultation are first steps that do not cost anything.
If you live in Atlanta, Buckhead Dermatology is a well-established office that feels that everyone deserves to love their skin!
Pro-Active Skin Cancer Screenings Identify Cancerous Growth Early
Skin cancer affects more than 20 percent of the entire world's population. That means that one in five people, at some point, will have some form of skin cancer. Although those numbers may seem daunting, the good news is how treatable skin cancer is. There are many treatment options for removal, but early detection can make a significant difference, as with any cancer. Only professional dermatologists are trained to do a thorough screening, examining the skin from head to toe so that no signs of skin cancer remain unaddressed. Someone without experience cannot distinguish between something common and something requiring further diagnosis and treatment. Most people have no idea the high number of cases of skin cancer that are easily treatable.
It is recommended to begin screenings between the ages of 20 and 30, with exceptions including a family history of skin cancer. Skin cancer may appear as a discolored spot or mole that changes shape, size, or color. If you have noticed these, it is wise to contact a local dermatologist's office for a full screening. After the screening, there is typically a consultation to address any concerns and offer treatment if necessary. A skin cancer screening provides peace of mind and a future skin condition baseline.
Dr. Sherrie Straughn has been assisting clients in Atlanta for more than 29 years with skin cancer screenings and treatments.
Common Skincare Concerns Are More Manageable Than One Thinks
Acne, rashes, and blemishes are among the most common skincare concerns in which people seek professional skincare advice. These are so common that the number of products on the market is countless, making it even more challenging to pick products that will work effectively. Visiting a licensed and experienced dermatologist provides real solutions the first time. Offering an accurate skin type assessment, the recommended products will target specific issues and yield desired results without wasting time and money.
Because these conditions can be attributed to diet and environmental factors, often speaking with a skincare professional brings to light things that may be triggering worsening conditions. When it comes to skincare, knowledge is power. Knowing your skin type, what things might be triggers, and what products will address skincare concerns offer anyone the opportunity to enhance their skin's appearance. Most clients are amazed at the difference that using the right products makes and wish they had visited a dermatologist sooner.
Find an affordable dermatologist in a convenient location with a professional website and stellar reviews. Self-care is essential and includes taking care of our skin – it is the body's largest organ! Feeling good about the skin's appearance and knowing skin is clear of skin cancer can be emotionally beneficial. Although most people typically wait until something about their skin is bothersome or aesthetically holding them back from living freely in their own skin, making dermatology visits a regular routine is worth the time and money. Skincare is for everyone and can be affordable. Do not let the concern of cost be the reason not to call a dermatology office. You deserve beautiful skin!