Singer Lizzo Shares Skincare Secrets on TikTok Reveal Video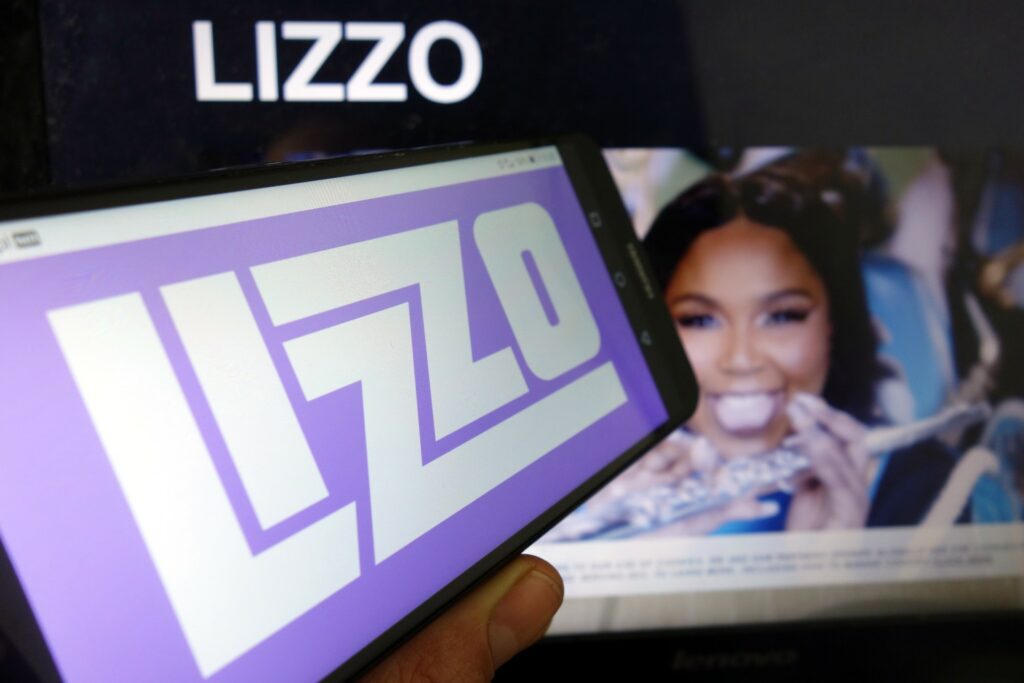 This week, skincare routines blew up social media as singer Lizzo dropped a candid and scaled-down skincare video on TikTok. Lizzo is someone in the limelight who embraces her beauty, and her latest trending skincare video aligns with her approach to putting it all out there. It is refreshing when someone famous allows themselves to be vulnerable to be an example to others.
In the TikTok video, Lizzo shows off her skincare routine as she gets "unready". The candid video is unfiltered and straightforward. Watching Lizzo break down her skincare routine contrasts with the camera-ready singer in music videos. Her appearance, make-up free, connected with many viewers as she revealed her personal secrets that she uses to keep her skin healthy on tour. When marketing isn't behind the plugs, full-disclosure videos open dialogue and are relatable for many people.
Embracing Skin's Unique Beauty
Lizzo claims that she has textured skin, which she embraces as part of her natural beauty. She also shared that she suffers from itchiness which causes her face to break out. Lizzo has sensitive skin but has found some products over the counter that she shares with viewers. Lizzo also confesses she brings her own satin pillowcases when she travels because she finds they are gentle on the skin. Satin pillowcases have long been a suggested skincare beauty tip, but Lizzo claims it works for her!
Lizzo also suggests people go with their gut when using skin care products. She believes your skin will tell you what it does and does not need. Trust what your skin is telling you. Dermatologists recommend that when using skincare products, if something is painful, burning, or itching, it is best to remove it immediately. If you're entirely bent on using a similar product, inquire with a licensed skincare professional to ensure you do not have similar reactions that may cause more damage than they do good. An experienced dermatologist can identify ingredients causing an adverse reaction on the skin and suggest affordable products to achieve the desired results.
Lizzo Reveals Face Masks as Part of Her Skincare Routine
Everybody wants to know if face masks are worth the money. The sheer experience of being still long enough to enjoy a mask makes it worth the money. But there are additional benefits.
Whether hanging out at home, the spa, or resting by the pool, face masks are not a flattering look during application. However, if you can get past that, the goal of glowing and renewed skin is typically worth it. Most people would prefer a quick skincare fix, and using masks as part of skincare routines may have benefits. Someone with sensitive skin, like Lizzo, is wise to do some research or use products recommended by a skincare professional. Moisture masks for dry skin are popular, but if the user does not have dry skin, it can cause breakouts. Consulting with an experienced dermatologist is the best way to go because they will compare the product with your history and other general health information.
Are Masks Magical?
Some people claim face masks are magical. The magic is that masks keep the products in contact with your face longer. A mask will trap ingredients on the skin, creating a film. Face masks offer concentrated doses, and prolonged exposure to the active ingredients can result in more significant visual improvement than a day-to-day skincare routine.
With thousands of masks out there, finding one that will do what it promises can be overwhelming. You may look up your favorite singer, star, or blogger, but once you find some that work, it will be worth it. Consider overnight masks for mature and dehydrated skin. Mud-based masks will soak up oil but can cause drying, so follow up with a moisturizer. Sheet masks, which may contain antioxidants, can also be hydrating and have anti-inflammatory properties. If you choose a mask that claims to address acne but gets worse, discontinue immediately and visit a skincare professional.
Although face masks are not magic, they can provide an affordable and effective way to get a little extra skincare TLC when incorporated into a skincare routine. When facing skin care conditions that need more attention, find a local licensed dermatologist to do a skin consultation and provide quality products to address your concerns. Targeted skincare is much more effective when skin type is known, along with other things that professionals can determine during a consult.
Professional Dermatologists Give Best Advice for Skincare
We all visit the doctor annually for checkups and often overlook the benefits of dermatology as a regular visit on the calendar. However, dermatology is like a skin doctor, so having checkups annually for skin cancer screenings and allowing professionals to work their magic on your skincare concerns is a sure way to get the results you seek. If you're frustrated guessing and spending money on products that don't work, take the time to find a quality dermatologist who can meet with you in person and help establish an affordable and manageable routine for your lifestyle.
If you are in the Atlanta area, Dr. Sherrie Straughn is a reputable and licensed dermatologist specializing in black skin care. Dr. Straughn has been helping clients in Atlanta for over two decades, helping clients of all skin tones unlock their skin's true beauty.