Self-Care is Vital to Mental Health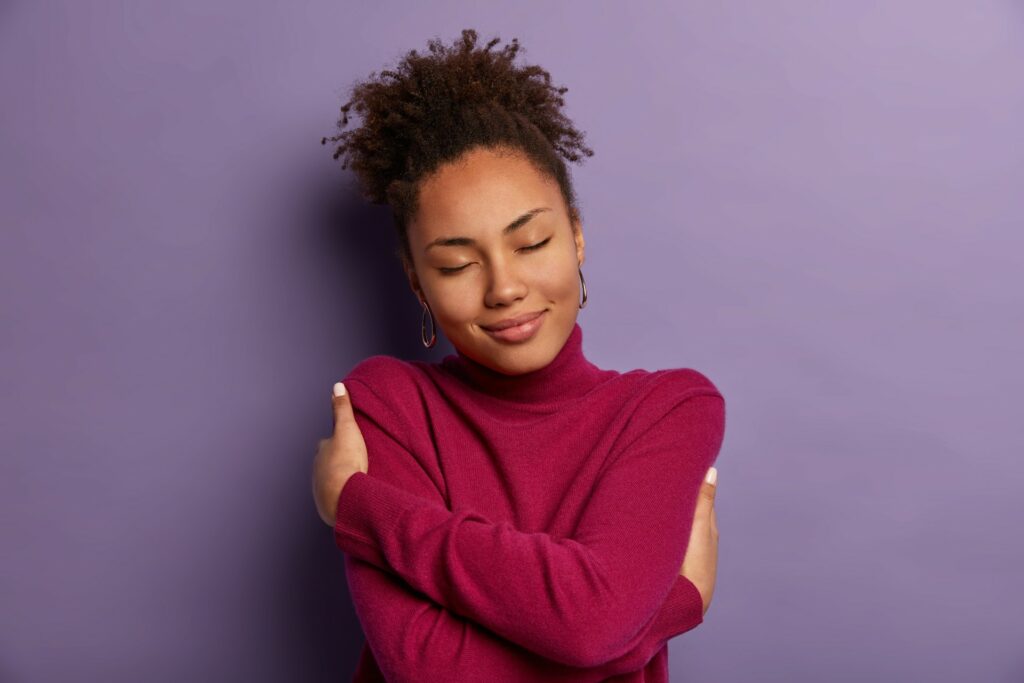 May is here, and it is time to spread awareness about mental health! The increasing day-to-day stress many people experience makes this an opportune time to encourage everyone to take some time this month for self-care and a mental health check-in. It is hard for most of us to imagine having time for self-care. As careers, family, and other commitments take over our monthly calendar, spending fifteen minutes, much less carving out hours to rest and relax, is laughable. Unfortunately, we typically put ourselves last, and most people never realize how badly they need self-care until they finally slow down and take it for themselves.
Self-Care Looks Different for Everyone
Self-care looks different for everyone. Self-care for some may be a walk on the beach, a retreat, a day at the spa, or simply a day to take care of appointments you've been putting off for too long. It isn't easy to prioritize ourselves when we feel the need (whether self-inflicted or outside pressures) to be everything to everyone else. However, taking time for oneself is critical to a healthy mind. Without self-care, we get lost in the circumstances, and all we can think about is how we are too busy to do one more thing, and then one more thing happens that we must take care of. I suggest a proactive approach to dealing with life's stressors.
Instead of continuing to put yourself and self-care off, why not rejuvenate yourself with some self-care time, allowing you to be better prepared for whatever comes your way next?
You may have been wanting to visit a local dermatologist to address some skin concerns, like aging, eczema, or acne. Maybe you have been meaning to get some alone time and read a book or just relax. Maybe your body is feeling wear and tear, and you know you need to get a massage but just can't find the time or money. Whatever your self-care looks like, may you be encouraged to take it this month!
Self-care does not have to cost money – stepping away for alone time may feel scary at first, but you will not regret it!
The Unexpected Benefits of Self-Care to Mental Health
If we do not walk away from the situation that we find ourselves walking through day in and day out, we do not allow ourselves any other perspective. Whether health or financial, problems can easily overwhelm us if we never take time to step back. Self-care is scientifically proven to provide the body and mind with many benefits! To name a few: stress management, better blood flow and lower blood pressure, which lower the risk of many illnesses, and noticeably increased energy levels. Who couldn't use some of that goodness?
Another reason for self-care is peace of mind, which applies on many levels. We mentioned time out for yourself, relaxing, and reflecting on your mental health. What about the thing you have been meaning to get checked out that you just have not made time for? Self-care includes finally getting the doctor, dentist, or dermatologist to do a skin cancer screening on a mole you have been concerned about. Peace of mind is just that – bringing peace to your mind about something you have been worrying about.
Getting Peace of Mind During Mental Health Awareness Month
If you are experiencing the signs of aging or have a spot on your skin that is concerning you, but it just doesn't seem important enough to take away from another obligation, this is the month to go visit a professional and licensed dermatologist who can do a thorough skin cancer screening. Early detection is vital in skin cancer treatments. More than 90% of skin cancer is treatable, so use May as your excuse to provide you peace of mind!
A recent visit to the spa, which was a gift that took me six months to use, surprisingly shifted my mindset from dire to hopeful. Who is to say if it was the treatment, atmosphere, or the simple fact that I carved out time for myself? The only sure thing is that I needed this time much more than I would have ever thought or admitted. Why do we consider self-care a weakness? We should not. Self-care is essential to our mind's health, so carve out "you-time" this month that brings awareness to mental health!
If you live in Atlanta, Buckhead Dermatology offers every client a unique and personal experience. Focused on wellness, self-care, and safe and effective treatments, Dr. Sherrie Straughn has more than 25 years of experience in the area, working with clients and helping them achieve their skin's optimal health. When it comes to self-care, taking care of your skin, addressing any lingering concerns, and feeling like the best version of yourself is an excellent way to honor Mental Health Awareness Month this May!