Managing Your Psoriasis This Summer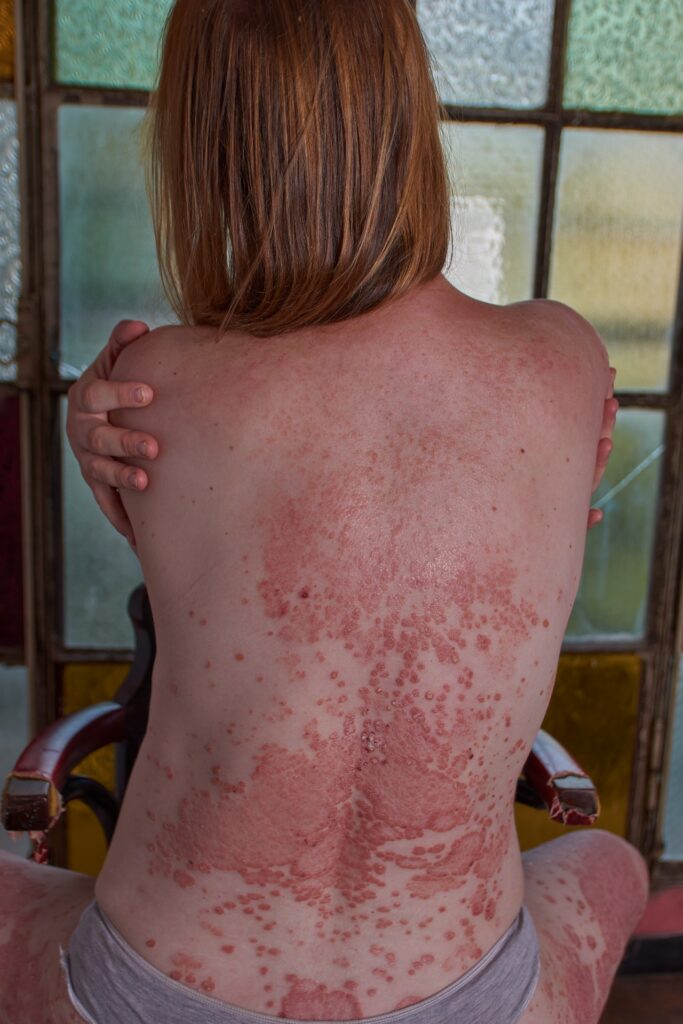 We are officially in the throes of summer. Although places like California are experiencing "June Gloom," those on the east coast are already experiencing some exceptionally hot days and weeks! When it comes to summer weather, it is important to prioritize your skincare routine to keep your skin looking healthy during these warmer months. Regardless of whether you live in an area with dry heat or humidity, everyone's skin struggles in extreme temperatures, and this summer guarantees them! Those who have psoriasis may face additional challenges during the summer because the heat can make the condition flare up, making summer their least favorite season. However, there is hope! Finding skincare products to help this summer may just make it enjoyable for everyone!
Causes of Psoriasis
Psoriasis is one of the most common skin conditions. It is caused when the body's new skin cells are overactive. There is no single reason people have this skin condition, but it can be due to a weakened immune system. The new cells are produced in the deepest layer of the skin, and the buildup of these new cells can create the skin's surface to break out in scales, bumps, and discoloration. As one can imagine, summer is the time of year when the heat makes us want to wear light and sleeveless clothing, but when you are suffering from psoriasis, it can make people want to cover up.
Psoriasis flare-ups may disappear on their own, but an effective treatment can be prescribed by a licensed dermatologist that will work quickly. If you think you have psoriasis, visiting a dermatology office is the best way to diagnose your skin and get the treatment you seek. Instead of guessing what will work and when your flare-ups will go away, take the shortest trip to healed skin!
Are Psoriasis Symptoms Long-Lasting
The severity of the symptoms caused by psoriasis significantly affects whether the symptoms are long-lasting. Many people try over-the-counter treatments first and then go to a dermatologist if that doesn't work. However, if your psoriasis is flaring up and causing discomfort, itching, or pain, please do not hesitate to contact a reputable and experienced psoriasis dermatologist in your area. If your psoriasis is causing discoloration on your skin, these spots of pigmentation are treatable by a dermatologist. Never let your skin condition limit your attire or your confidence. This summer, take the time and find skincare products that can make you love your skin.
Psoriasis affects people of all ages, skin tones, and skin types. Finding a dermatologist with experience working with various clients is best. If you have darker skin, the treatment will look different than the treatment for someone with fairer skin. Psoriasis treatments are NOT the same for everyone, and darker skin tones will not react well to products that contain lightening ingredients.
Psoriasis Treatments Are Affordable
Many insurance companies are now covering costs for dermatology visits, including skin cancer screenings and skin condition treatments. When you contact your local dermatology office for an appointment, you should feel like you have a partner on the other end of that call or email. Skincare is something that too many overlook, but knowing it is affordable will hopefully draw more people to take advantage of the available insurance coverage and affordable options. The field of dermatology, which was once thought of as exclusive, is now something doctors are recommending for overall better health. Our skin's appearance can directly indicate underlying conditions on our insides! In many cases, skin conditions can be minimized by diet and environmental adjustments.
Types of Treatment for Psoriasis
As with anything, there are different types of treatments for patients with psoriasis. Topical creams may be medicated to manage the condition, and in some cases ingesting medicine may be suggested but should only be done by a licensed dermatologist. Due to the risk of allergic reactions, establishing your family and skin history is essential to effective treatments for any skin condition, including psoriasis.
When it comes to your skin this summer, skip unnecessary steps and get straight to your ideal skin! Remember that these extreme temperatures affect everyone's skin, but those who have psoriasis have some additional challenges. If you reside or work in Atlanta, Buckhead Dermatology specializes in skin conditions like psoriasis. Offering affordable skincare solutions, Buckhead Dermatology makes it possible for everyone to be comfortable in their skin this summer! Dr. Sherrie Straughn has decades of experience working with clients of all skin tones and is certified in darker skin treatments. Don't hesitate and call today for an appointment!