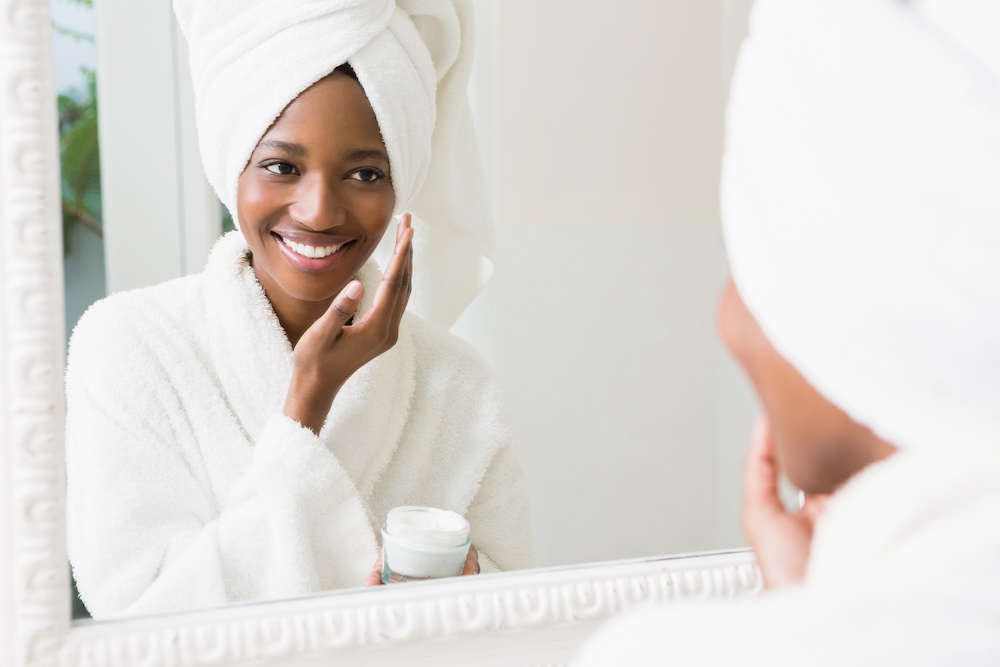 It is no secret that some skincare products are better than others. Ingredients vary widely, and they are not all created equal. With the huge number of options in the skincare industry, it can be confusing to know which products are safe and which can be harmful. Not everyone has the knowledge to know which ingredients are considered safe and which are not.
Even so, many people who purchase or use skincare products have heard of parabens. In recent years, parabens have been on the "no-no" list of skincare ingredients. Still, many people who know that parabens should be avoided don't know what they are and exactly why they are bad for us.
Read on to learn more about parabens so you can educate yourself to make the best decisions for yourself and your skin. Remember, always consult with your dermatologist before starting any new skincare regimen. 
What are Parabens?
Parabens are chemicals that act as preservatives in body and cosmetic products. They are added to products in order to extend their shelf lives by preventing the growth of mold and bacteria. Parabens can allow a product to stay stable on your shelf for months or even years. While this may sound great, it also comes with consequences which we will talk about later in this article.
Parabens have been in use since the 1920s in a wide variety of products, especially those with high water content. Some common products that frequently contain parabens include:
Shampoo
Conditioner
Moisturizers
Toothpaste
Makeup
Deodorants 
Sunscreens 
Cleansers  
Most packaging will not advertise the presence of parabens in their product. It is important that you review the ingredient list to identify if parabens have been used to preserve the contents. Some common parabens that you typically find in cosmetic or personal care products include butylparaben, methylparaben and propylparaben.
Why are Parabens Bad For Us?
While parabens may have provided positive results for the companies that produce cosmetics, they have been shown to have some serious concerns for users of these products. Studies have shown that they can have negative effects for both people and the environment.
In humans, parabens have been shown to disrupt the hormonal balance, increase the risk of cancer and cause skin irritation. Parabens are absorbed in the body through the skin. Continued exposure has shown to impact hormones in both men and women in a number of ways. Parabens can disrupt reproductive development and fertility. They also act like estrogen and can contribute to the development of cancer, including breast cancer.
Studies have shown that more than 92 percent of Americans test positive for propylparaben, and about 50% of Americans test positive for butylparaben. 
Many large retailers have taken actions to prevent the sale of products that contain parabens. For example, Whole Foods, CVS, Rite Aid and Target have put restrictions on products that contain all or some types of parabens. While this is a great step, it is also up to consumers to make educated choices and check the ingredients in the products they choose to buy.
Do You Have Questions About Your Skincare Products?
If you have questions about how to choose the best skincare products for your skin, it is best to consult with a board-certified dermatologist. A doctor with specialized education and experience in conditions of the skin can help you evaluate your skin and suggest the best types of products for you. If you are battling with a specific skin disorder, it is even more important to discuss any new products with your dermatologist.
Do you live in the Atlanta area? Are you looking for an experienced dermatologist to help you address some of your greatest skin concerns? Call the office of Buckhead Dermatology today to schedule your appointment with Dr. Straughn. With two offices to serve you in Atlanta and College Park, our dermatologist can help you choose the right products for your unique skin.