5 Reasons To See A Dermatologist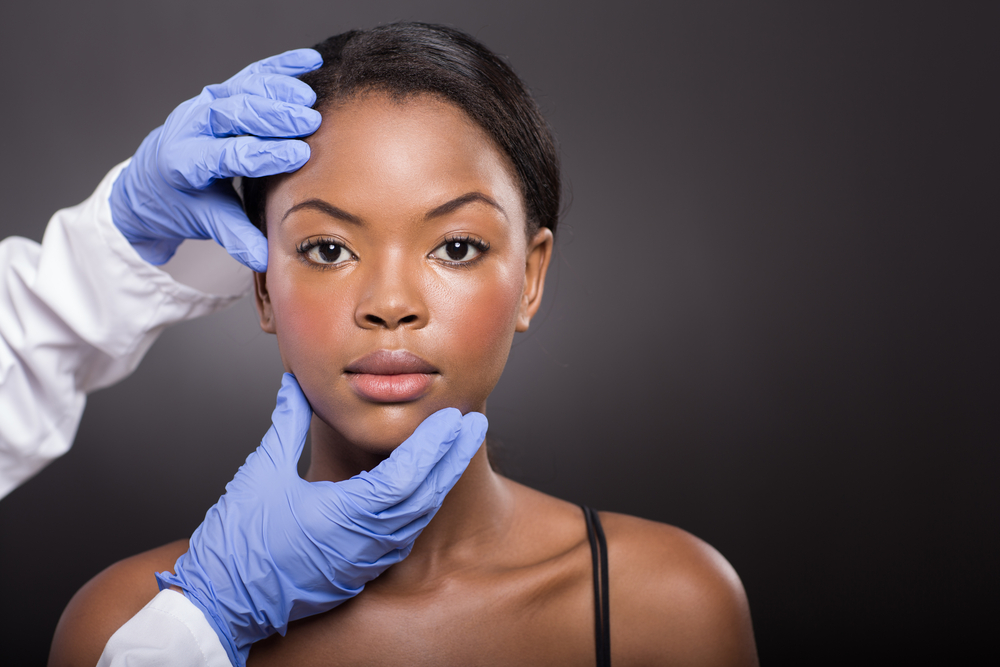 Your skin plays a number of important roles in maintaining your overall health. It protects your other body systems from bacteria, injury and harmful environmental factors. When you aren't feeling good about your skin, it can have a real impact on your overall health and self-confidence.
When faced with a skin concern, many people default to consulting Dr. Google. Others choose to let the issue run its course, hoping it will go away on its own. However, if you are worried about a skin issue, your first step should be to schedule an appointment with a board-certified dermatologist.
Atlanta-area patients who are concerned about an abnormal mole, acne, dry skin, hyperpigmentation or other issue trust Buckhead Dermatology of Atlanta and College Park. Dr. Straughn is highly experienced and respected in the field and specializes in treating skin of color for a wide variety of skin concerns.
If you are unsure if your skin concern merits a trip to the dermatologist, read on for the top 5 reasons to see a dermatologist. Then, give our office a call to schedule an appointment.
5 Reasons To See A Dermatologist
A mole has changed.
A mole that has changed in size, color or shape could be a sign of skin cancer. If you notice a change in a mole, see a dermatologist right away. Early detection is the key to successful skin cancer treatment. A dermatologist can evaluate the mole and take a biopsy to see if it is indeed cancerous. Regular skin checks can help you quickly identify any changes so you can get help early. 
You experience persistent acne.
When over-the-counter products do not treat your acne, it may be time to seek treatment from a dermatologist. Prescription medications and topical treatments can be very effective at treating chronic acne. Your dermatologist will perform a health history to identify potential underlying causes of the acne. Then, she will help you understand the available treatment options to clear your skin.
You have a rash that is itchy or painful.
An itchy rash can be more than uncomfortable. If left untreated, it can become infected. Some rashes are the result of allergic reactions, while others may indicate a deeper issue. Your dermatologist will look at your rash and ask the right questions to identify the underlying cause. She may also prescribe medications or other treatments to reduce the symptoms.
You have scaly patches that don't respond to over-the-counter treatments.
Scaly patches on the skin that do not seem to go away could indicate the presence of psoriasis. An autoimmune disease, psoriasis causes skin cells to grow rapidly. The overproduction of skin cells causes them to pile up on the surface of the skin. Psoriasis can be uncomfortable. Working with a dermatologist can help you get on an effective treatment plan to control the condition.
You have dark or light spots that do not fade.
Hypo-pigmentation and hyper-pigmentation can result in inconsistencies in skin tone. While these conditions are rarely anything serious, they can cause patients concern for cosmetic reasons. In other cases, dark and light spots on the skin could be a sign of a more serious condition. Your dermatologist can assess the spots, help you identify their cause and recommend the best treatment for your skin.
Leading Atlanta Dermatology Office
A visit to the dermatologist should not be considered an afterthought. Regular skin checks should be part of your annual healthy body routine. Yearly skin checks can help detect potential skin cancer early, which is the greatest preventative measure for dangerous skin cancers like melanoma.
Other conditions that have not responded well to over-the-counter treatments may show results with prescription medications from a board-certified dermatologist. Dr. Straughn at Buckhead Dermatology has been practicing for over 25 years and is highly experienced in treating a variety of skin conditions. She will work with you to understand your skin concerns and recommend effective treatments for your unique needs.
Do you live in the Atlanta area? Are you concerned about a skin issue such as an abnormal mole, acne, dry skin, dark spots or scaly patches? Contact the dermatology office of Buckhead Dermatology today to schedule your appointment with Atlanta's leading dermatologist Dr. Straughn.