5 New Year's Resolutions for Your Skin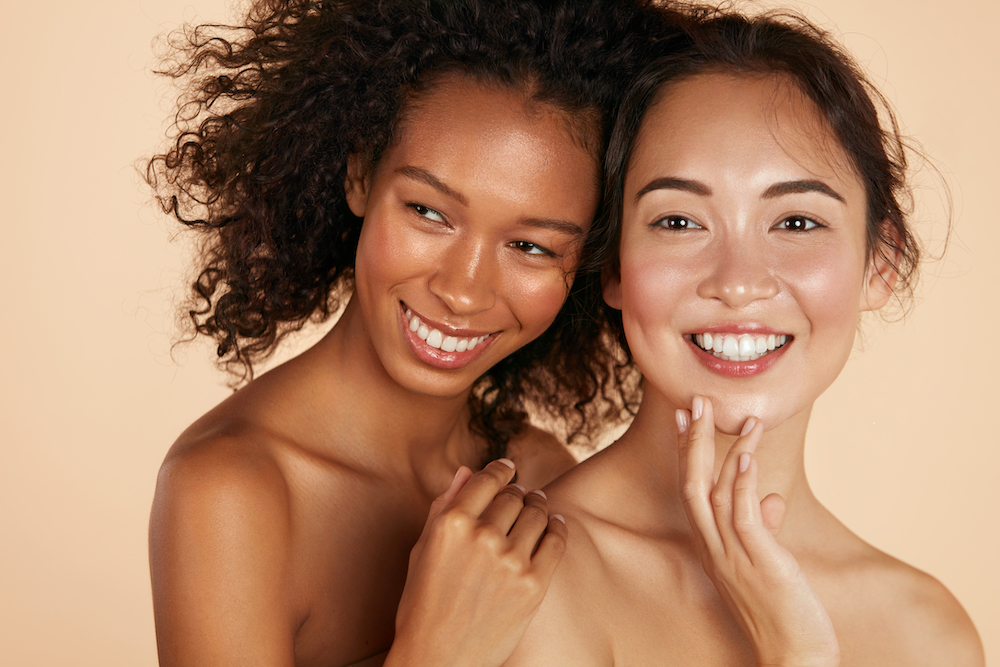 If you are one to set resolutions for the new year, you most likely have a few related to health and wellness. Here at Buckhead Dermatology, we hope you consider making skincare a part of your list. The right skincare is important all year long, but we understand that it can be easy to get lazy with your routine or put off certain appointments when you get busy. We hope that you make the care and maintenance of your skin a priority this year, and make 2021 the year of your best skin yet! 
If you want to have great skin this year, try adopting these 5 resolutions for healthy and beautiful skin. 
Drink more water.
Anyone in the health and wellness industry will tell you that drinking water is one of the best things you can do for your body and mind – and that includes your skin. Water hydrates your skin and flushes out toxins that can cause it to appear dull, dry or cracked. Dehydrated skin can also cause dark circles under the eyes, acne and fine lines and wrinkles. 
While there are some differing opinions on the amount of water to drink each day, it is generally recommended that you drink eight, 8-oz glasses of water daily. This doesn't seem like a lot, but still so many of us are walking around in a state of dehydration. To make the task a little easier, try adding some fresh fruit, lemon or cucumber to your water. Or, opt for a sugar-free drink mix to add some flavor.
Remember that not all liquids are created equal. Soda and sports drinks are full of sugar and do not make good substitutes for pure water!
Schedule your annual skin cancer screening.
Skin cancer is not something that can be ignored. However, it is an unfortunate reality that most people do not go to their dermatologist for their annual skin cancer screening. A yearly screening can help you stay on top of changes in existing moles or the appearance of new ones. Early detection of the warning signs is one of the best defenses against skin cancer, specifically the potentially lethal melanoma.
Call your dermatologist today to schedule your skin cancer screening. The process is simple and usually only takes about 20 minutes. Your doctor will check your skin from head to toe, including hard to reach places, checking for any warning signs of skin cancer. Your moles will be tracked so that you can easily determine if there are any changes from year to year. 
Wear SPF daily, even on the cloudy days.
Sunscreen should be part of your daily routine, just like brushing your teeth. A sunscreen should be worn daily no matter the weather or what your plans are for the day. In fact, even if you plan to stay inside sunscreen is recommended. UV rays can cause skin damage, premature aging and skin cancer. Opt for a sunscreen with an SPF of at least 30 to get the best overall coverage. If you are hesitant to add yet another product to your skincare regimen, consider switching to a moisturizer or makeup that has a built-in SPF.  
Moisturize your skin every day.
Just like daily water intake is essential for healthy skin, using a moisturizer is vital to skin health. Hydrated skin better retains its suppleness and overall appearance. Choose a moisturizing product that is free of parabens, harsh chemical ingredients and fragrances. Also, be sure to choose a product that is non-comedogenic, especially if you have acne-prone skin. If you are unsure which moisturizer is right for your skin type, consider asking your dermatologist for help. 
Eat a well-balanced and nutritious diet.
The types of foods that go into your body can dictate the health of your skin. Diets high in fat and sugar can result in problem skin. Instead of choosing processed or high-sugar foods, opt for fresh fruits and vegetables, lean proteins and whole grains. Foods that are rich in antioxidants are also great for the health of your skin. Antioxidants fight free radicals which can damage the cells of your skin. Foods that are high in antioxidants include dark leafy greens, sweet potatoes, berries and avocados. Add more of these foods into your diet and you will see great improvements in your skin health. 
Buckhead Dermatology – Atlanta and College Park Dermatology
Even if you aren't the New Year's Resolution type, you can still make a commitment to yourself to take better care of your skin. Choose one or all of these tips and you will be sure to see big changes in your skin for the better.
Call our office today to schedule an appointment with Dr. Straughn of Buckhead Dermatology. Proudly serving the communities of Atlanta and College Park  with all of their skin concerns including acne, hyperpigmentation, razor bumps, skin tags, skin cancer and more.